Home in Sweden, Stockholm! Had a good ride home but sleeping sitting in a chair isn't the best for you. So quiet tired anyway. I always get uncomfortable when traveling.. Wierd food and hygien. It will be really nice with a shower when coming home. But first I will grab a lunch whit Christopher.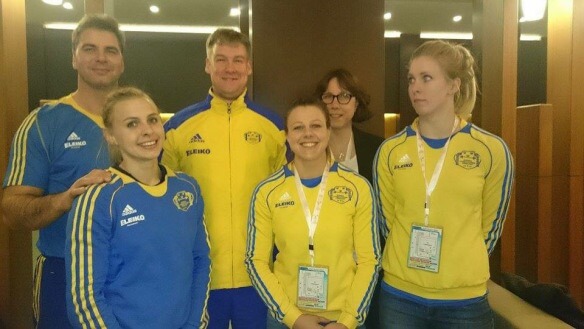 Great people to be surrounded by!
So, I have landed… Both in my thoughts and at home. I want to do it again. I want to start work out again. More heavy weights and more blood and sweat. Svensk tyngdlyftning wrote a nice article about me and in this one their is some more pictures from Deca text och bild (Hasse Sjögren).
Right now my program will change a bit. I will do more Crossfit and work more on my technique in weightlifting. European regionals is 6 weeks away and I need to be in a good shape to match my team members. I will give my body today and tomorrow and then I will go back on Sunday for a workout.
This is my 110kg clean and jerk:
See u / P