We ended 2014 with a hell of a party straight into 2015!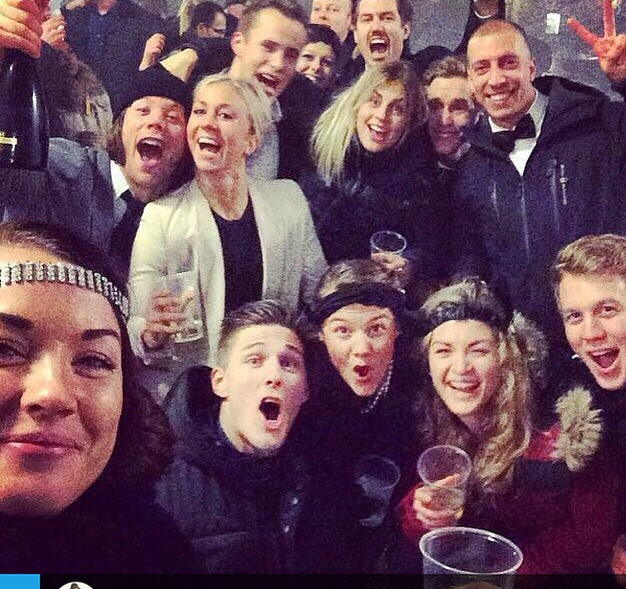 Right now: watching Sweden Finland playing hockey, stretching a little bit and enjoying a good feeling in my body!
First lifting session of the year today and first day on a little more cleaner diet. My body loves to go back to routine and today my energy levels were high! Jim was with me during my workout session today and yhea, it went awesome well!
Started with some clean and jerk up to 100kg. Finished with maxing my clean and eded up with 115kg! Lovely! So now I want to put my clean and jerk together at that weight!
Next up was max push-press. Long time since I did that one. Had 92,5kg before. But now… Wait for it…I have 100kg! BAAM! I love to write down 3 numbers instead of 2. I can write my training diary all day long if I can do them with 3 numbers 😉 haha.
My new year promises is to write that diary every.single.day!! Today it went fine!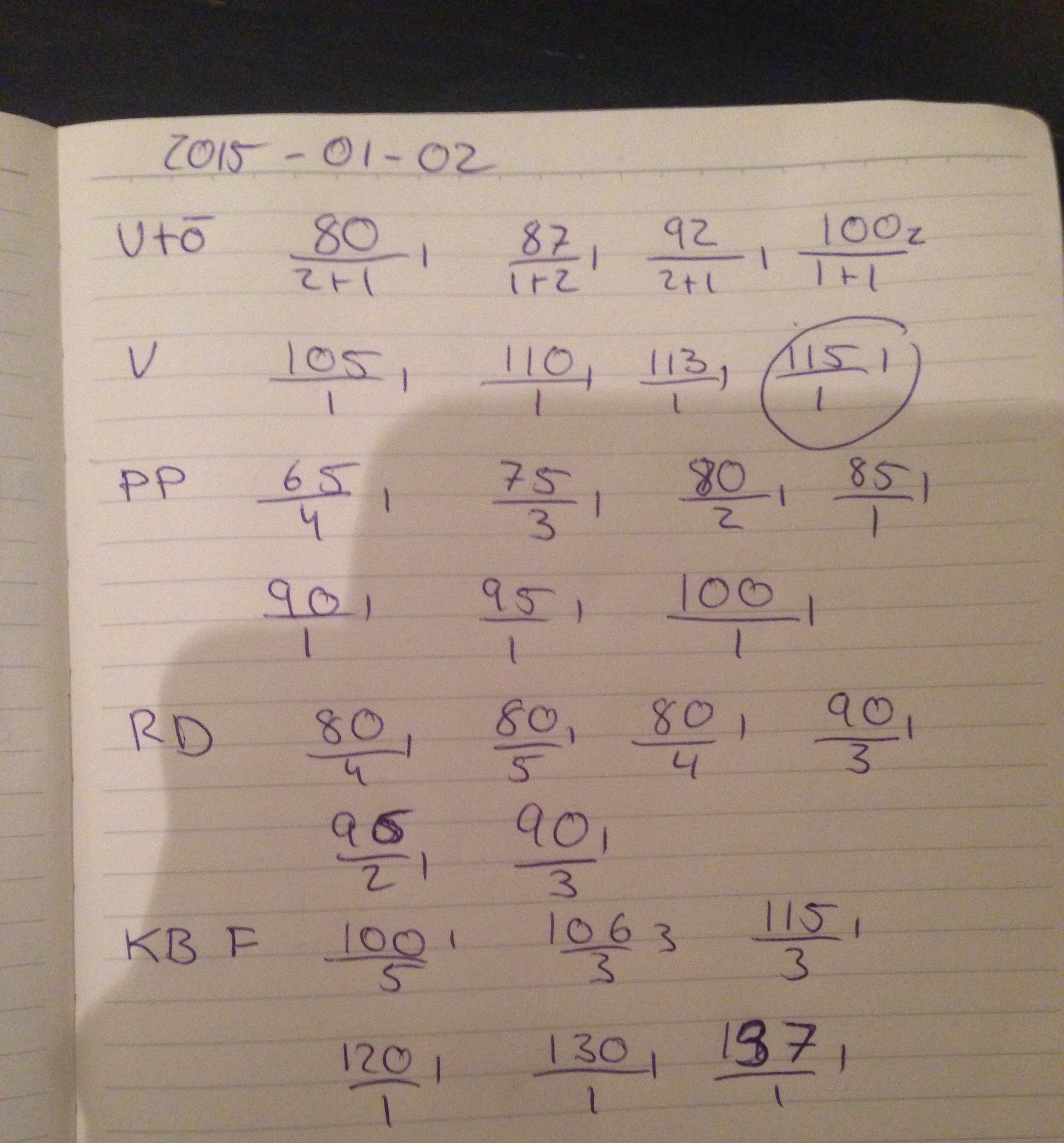 And then of to some snatch pull and front squat.. Went up to 137 at front squat, thought my PR was 135 but apparently I did 140 10weeks ago. Yeah!. Write down your results Strenius!
Over and out!