Promised myself a calm weekend with a lot of training and rest! And it really became that way! Started this Friday after work with weightlifting. Supposed to do a one RM snatch. Was really looking forward to it and it went quite well. Build up to 88kg and failed 90kg again. Still having a hard time with the squat position in the snatch. Finished with of my session with some clean and jerk 104kg and some snatch deadlift 125kg.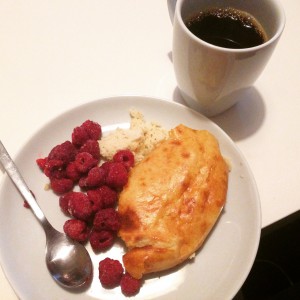 Was a little bit sad about failing that 90kg snatch again so spend the Friday afternoon doing the laundry, cleaning up the apartment and made a cashew nut cheese cake.
Saturday I met up with Sofia from Eskilstuna to do a weightlifting session at Crossfit Solid. And we did it quite good both of us!! Below  is a video of my try at 114kg clean and jerk. So close. I really had it but I don't know why I don't stay with the weight over my head.
I also did some snatch pull and hang snatch. Build up to 76kg. I have Sofia to thank about my weight. When I was chalking up she put on more weights on my bar. That's what training buddies do! Finished it al with a 135kg snatch deadlift.
In the afternoon I did 2 10min amraps. The first one with: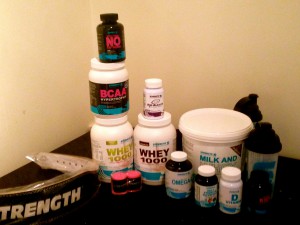 5 shoulder to over head, 10 deadlift and 15boxjump. Weight 35kg.
The second one:
30 double unders and 15 snatch.
Felt quiet good.
Today I just did a lightweight weightlifting session. My sore hands really needed to be taken care of!
Heading to the store after  the workout, so now the fridge is full with food boxes for this week! After that I fell a sleep in the couch for two hours 😉 woke up and went out for a 8km jog! Nice clear and cold wether but icy here in Stockholm.
I also got a lot of new supplement from strength store! I really enjoy their PUSH with BCAA when doing a long weightlifting session! The other ones I will have to try out before saying something.
Perfect weekend! Loading up for a
great week! / P